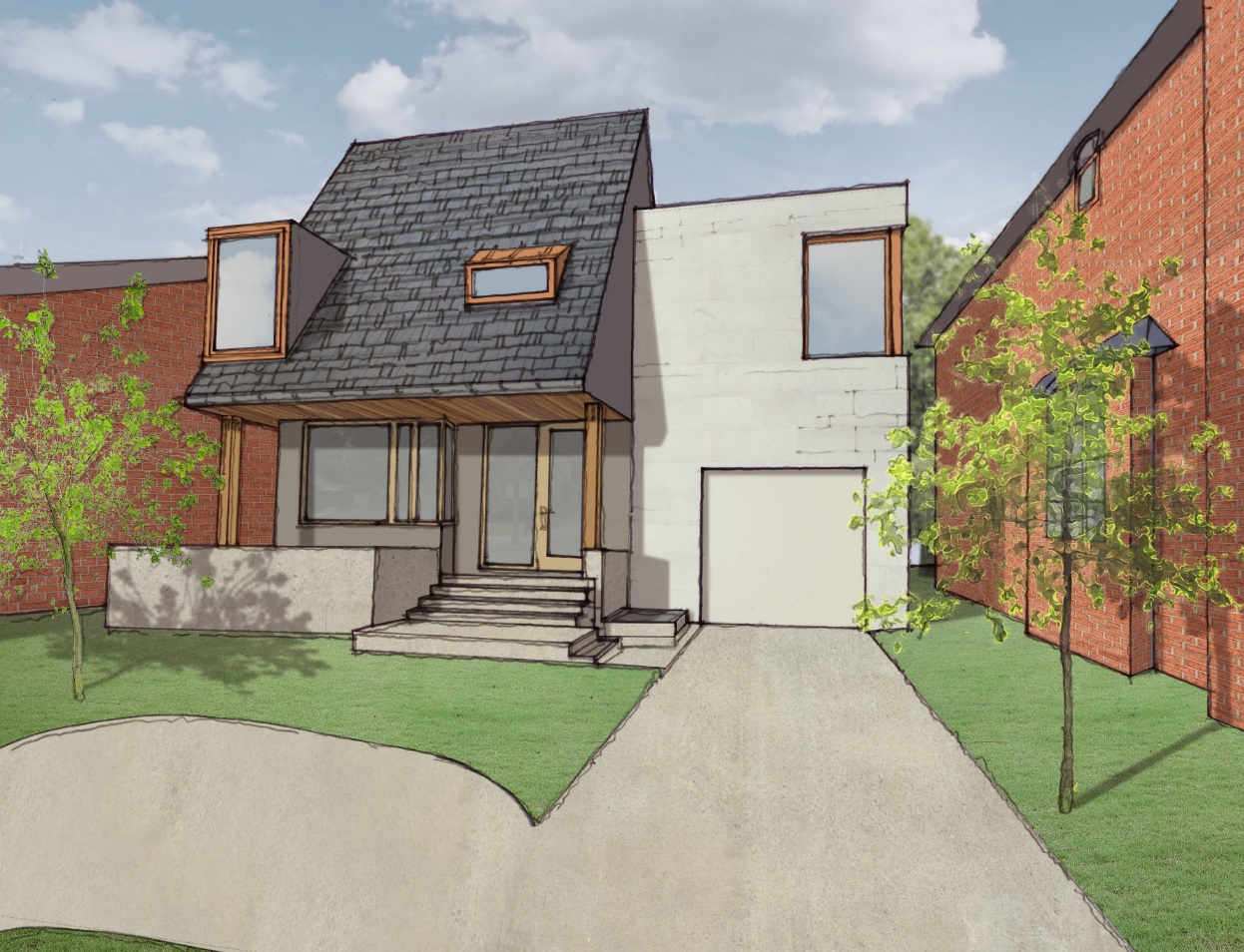 O'Connor Drive Residence
May, 2014 | Boxwood Architects (w/ Anne-Marie Fleming)
Toronto, Ontario
Working closely with Anne-Marie Fleming, the principal at Boxwood Architects, I had the opportunity to be involved at all stages of the architecture process. Along with fellow summer interns, we collaborated on a few retrofit projects and a few new construction endeavours.
Due to my strength in representation from my artistic and spatial background, I was generally delegated to the task of producing CAD models and renderings. However, I would normally work through design drawings from concept to design development, and later into contract documents and construction details.
Some projects required interior design, choosing material combinations and creating finish schedules keyed to respective plans. The feature of Toronto Residence is a floating stair and supplementary wooden screen.
Interior perspective: entrance
Interior perspective: living room
Conceptual hybrid drawings
Progress detail of copper dormer
Elevation rendering
Longitudinal section